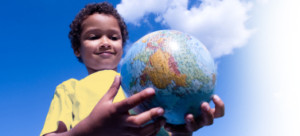 Here at PSG we believe that it is up to all of us to make the world a better place. We feel that along with providing excellent services to our clients, being socially responsible is a part of our job. We understand that through philanthropic activity, we can do our part in improving our society.
One of the ways we give back to the community is through our pro bono work.
Public Strategy Group has offered its services to Life After the Storm, an impressive non-profit that has created a documentary about breast cancer survivors. The organization's goal is to educate the public about what a woman goes through in the aftermath of breast cancer. The PSG team utilized its resources and experience in media and public relations to publicize the group's fundraising efforts to increase awareness and donation interest.
PSG has provided its services on the volunteer basis to the Genesee Valley Rotary Camp, which offers children with disabilities a completely free outdoor camping experience. PSG handled media relations and sponsorship organization for GVRC's 'Run for the Booty' fundraiser, a 63 mile run to raise money for the camp.
Members of the PSG team also make donations to and offer their time as volunteers at various charity organizations.
In December 2010, The PSG Boston office lifted the spirits of some children in need by donating to Holiday Hope for Homeless this holiday season. This non-profit organization collects, wraps and delivers gifts to over 100 homeless and needy children in Southeastern Massachusetts. The PSG team donated to the children by purchasing toys and clothes on their wish list.


In July 2010, Employees from the PSG Boston office participated in the Muscular Dystrophy Association's annual Lock-Up Fundraiser in Boston this month. Together with the help of family and friends, they were able to raise $725 for the cause. All proceeds went to help find a cure for Muscular Dystrophy and to help send children affected by the disease to summer camp.


PSG Boston office has participated in the Boston Cares Bowl-a-Thon in Dorchester, MA.  The team raised $670 for Boston Cares, the largest organization in New England dedicated to team oriented volunteering.  The event raised $14,000 to support the organization's mission.


The PSG Boston office has volunteered at the Home for Little Wanderers, assisting with their annual "Big Wishes for Little Wanderers" gift drive. The Home for Little Wanderers is the largest non-profit child and family service agency in New England, serving thousands of children and families in Massachusetts each year. The mission of the organization is to ensure healthy, emotional, mental and social development of children at risk, their families, and communities.