Public Strategy Group, Inc. is a strategic public affairs firm founded in 1995 by Al Maiorino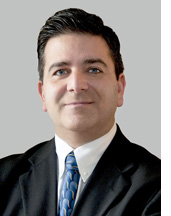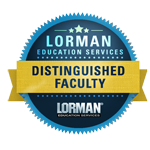 Al Maiorino, the President of Public Strategy Group, Inc., is a public affairs executive and author of numerous articles presenting over two decades of success in the public affairs field. After working on political campaigns for several years, Mr. Maiorino decided to apply his knowledge of politics to the fields of corporate communications and public affairs.
Public Strategy Group, Inc. was established as a unique firm with highly specialized services that extend beyond the traditional public affairs role of many firms. PSG was created with an understanding that all land use is political in nature and that grassroots campaigns, which aim to identify, connect and mobilize supportive individuals, are essential to moving public opinion.
Our approach aims to educate and identify citizen advocates from a group of community members that all too often would otherwise remain as the "silent majority." We mobilize real citizen support in the form of hearing testimony, digital advocacy and letters of support to legislators, news outlets and regulators. Our unique experience in both political and corporate fields makes PSG one of the few firms in the nation that equally provides expertise in public affairs with the style of a political campaign.
With respect to Mr. Maiorino's specialty of land use politics and campaigns that build public support, he has consulted clients on projects of all sizes and variety and has successfully run and won corporate campaigns involving land use difficulties, legislative issue advocacy and voter referendum campaigns for companies ranging from Fortune 100 clients to smaller firms. Additionally, his experience planning and implementing legislative issue advocacy campaigns has led to effective grassroots mobilization at the federal, state and local levels
Mr. Maiorino has also authored many articles, and is a regular contributor to numerous trade journals and business periodicals. To inquire about speaking opportunities or request an article, please Contact Us.
At Public Strategy Group we believe in the importance of forming relationships with others. From the relationships we build with our clients, to those that we bridge with their audience, we take a data-centered approach to connecting people together by evoking individuals' personal narratives to move public opinion and mobilize change. If your company faces a voter referendum or town vote, there is no one better to contact than Mr. Maiorino, who has won key voter ballot issues with this unique approach.